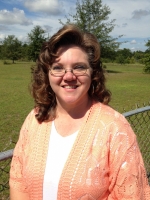 My name is Cindy Kyzer and my husband Danny is the lead pastor of Immerse Church.
I was born in Lexington, SC, attended Lexington High School and have lived in this area my entire life. My mother made sure I went to church from an early age and I've gone to church my whole life. I was "saved" when I was about 8 years old, but it took me many years of maturing to gradually experience a real, authentic relationship with Christ.
God led me to meet my husband, Danny, when other people introduced us, and after dating for awhile we married in 1988. In 2007, I helped Danny as God led him to plant a church which eventually became Immerse Church. A passion I share with my husband is a desire to reach out to people that seem to have been missed or excluded by many traditional churches. I have been encouraged to see how we have been able to reach many of those people through Immerse Church. I think they see that they are accepted here just as they are, and that God loves each of us no matter who we are or what we've done.
Nowadays, I work as a receptionist at a local orthodondist's office where I have worked for the past 30 years. I have also worked with Danny a lot over the years, helping him with his farming work. At Immerse Church, I enjoy heading up the Children's Ministry and being part of the Women's Group where I see women welcoming, sharing and encouraging each other. I also enjoy helping to greet people who are new to Immerse Church, and helping them feel welcome. Like Danny, I see spiritual growth at Immerse Church as being a lot more important than just numerical growth. I think anyone that visits us will find our church to be a place where they won't be judged or lost in the crowd, and they can come in and be welcomed just as they are. I try to help people understand the value they have in God's eyes, and that Jesus loves them right now.